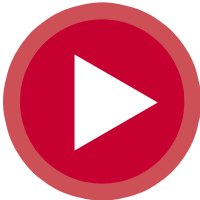 Solutions
Our team of Princeton, NJ area experienced project managers, graphic designers, Web developers, copywriters, programmers, database experts, and IT systems experts will work with you in an efficient manner to plan and build the customized and effective business solutions you seek. PING can work with you to gather and analyze requirements to develop a functional specification if needed as a first step to plan your initiative. Our proven interactive project methodology proceeds from the initial conceptual design stage, through HTML template construction, content implementation, graphics development, testing and deployment, and includes post-launch support to ensure the success and viability of your solution.
In addition to award-winning traditional media (print) branding, marketing and advertising solutions, PING specializes in customized interactive solutions including:
Websites with Content Management Systems (CMS) which can be custom developed according to specifications or based on popular open source software like Wordpress, Drupal, Joomla, etc.

Responsive and mobile Website design and development

Custom form processing and integration for back-end systems

Intranets, Extranets and Membership authenticated and protected Website areas

E-newsletters and e-mail marketing

Shopping carts and e-commerce

Website search and archives

Photo galleries and lightboxes

Video and audio production and processing for Web integration and Webcasting.

Blogs, Social Media, Microsites, Banners, Podcasts, RSS feeds
PING has assisted organizations from corporate Fortune 100 to startups and small businesses, non-profits, civic and educational institutions in many diverse fields, helping them to develop and fulfill winning Website, print, communications and media strategies. We can provide Website updating assistance, redesign and develop a Website for you to easily make updates, or modify an existing site so you may make changes.
PING can increase your Website's search engine results page (SERP) ranking through our expert knowledge of search engine optimization (SEO) strategy, techniques and tactics, including search engine advertising, marketing and reputation management. PING can also advise on and implement your social media strategy, integrate and help interpret Website analytics, provide guidance on and execute cross platform branding and marketing between Web, print and other media material and content.
Contact PING today to learn more about how we can help your business succeed with our award-winning solutions.